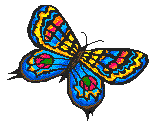 New Recipes
Ghetto Chili : An extremely fast and cheap chili. Vegan.
Cool Cucumber Pita Sandwich : A great main dish with no cooking. Vegan.
Angumbdo's Fried Rice: Straight from the source, his mother. Contains eggs.

Even Sven's Vegetarian Recipe Exchange
Sick of people assuming that all you eat is salad? Had your last Vegi-Burger? Want some real food? Welcome! This exchange was set up by a couple of vegetarians looking for recipes that are meat free, quick and cheap to prepare, don't have five million ingridients, and are enjoyable for non-vegitarians as well. Thats asking quite a lot, isn't it? Well everything is worth a shot. Come in and look around, and please share your favorite recipes (eggs and cheese are okay). Hopefully this will be a valuable resource for everyone. Have fun!
Email your recipe!
evensven@hotmail.com
Share it with the world!

Other Resources
World Guide to Vegetarianism: City by city guide to friendly restaurants, stores and organizations. Very Cool.
Vegetarianism: Good arguments for vegetarianism. Lots of nifty links.
McVegan: McDonalds Vs. The Vegan. Watch 'em duke it out.
Go Vegetarian: A short page of pro-vegetarian statistics. Print it out and give it to your mom.
I'm a Vegetarian: An inspirational story, I think.
Questioning Nutritional, Ethical, and Ecological Arguments About Vegetarianism : Know your opposition. This is a anti-vegitarian essay. Is it amusing or scary?



This page has been visited
people love us